A popular blogger has alleged that the DMW Records CEO, Davido will be flying to the UK to verify the DNA of his 4th child with a new baby mama.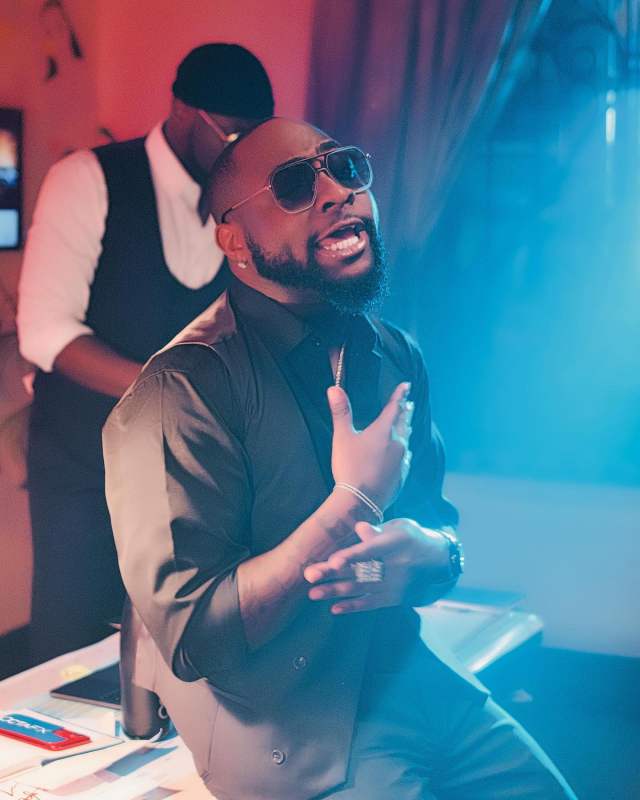 It would be recalled that a blogger alleged some days ago that Davido has a new baby mama whose name is Larissa London who recently had a child for him.
Another blogger, Cutie_Juls on Instagram picked up from where the gist stopped to reveal more details of how the singer will be flying to the UK to confirm if the baby is truly his.
Read the full write-up below …
"From a very very reliable source.. Singer Davido is arriving in the UK any day from tomorrow to do DNA test on his alleged 4th child [Son] who is currently living in the UK with his mom as they [mother & son] are both British by birth
Our source says that the singer has vowed not to abandon any child of his even if it was a result of a fling
Whatever the outcome of the DNA we'll deffinitely know.
Our source revealed that the einger is prepared to take up full responsibility as the father of the child if the DNA results turns out that he is the father of the new baby boy.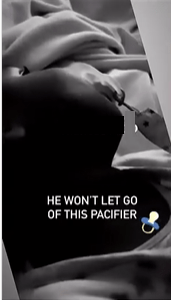 NB- Davido is an A class celeb so this is fist class celbrity gist. This is not your family whatsapp group page by the way 😜❤"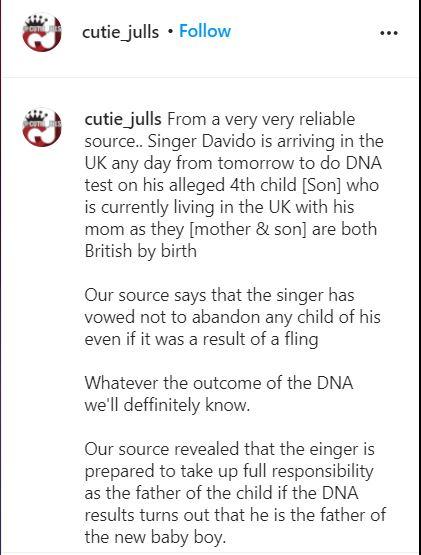 Previous articleNigerian Wife Applies For Salary Increment From Her Husband Via Email, Checkout Her Husband's Response (Screenshot)
Don't forget to like our page on Facebook and Follow us on Twitter for more and latest updates.
Also note that this post does not reflect the views of Nairalovers.
If you feel this post violated some policies, do not hesitate to Contact us with evidence and it will be taken down. See the Disclaimer Section of our Term of Service for more.